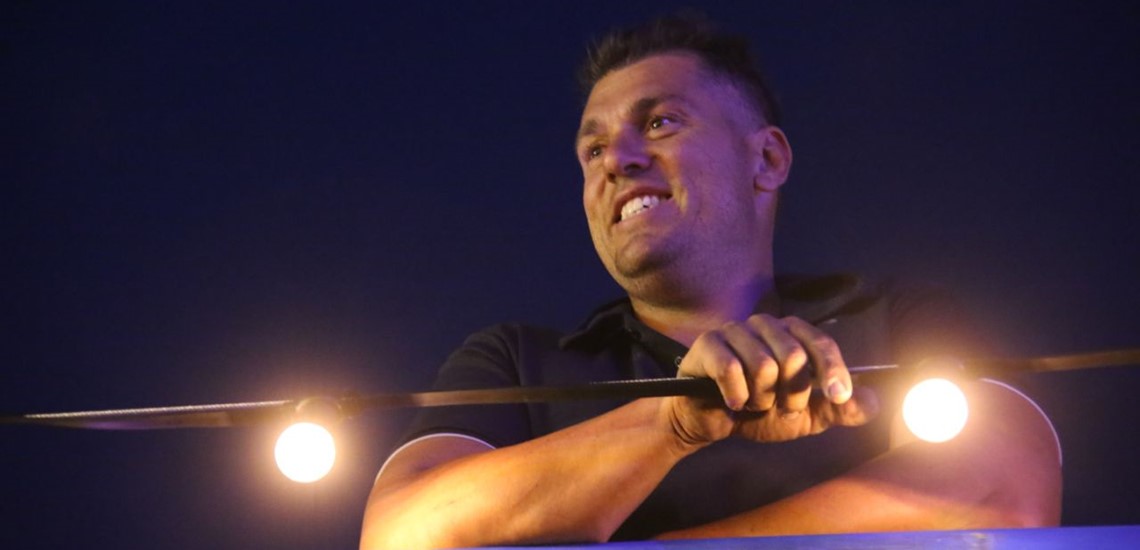 Meet Mussi, Managing Director of Mussi Electrical
Mussi and his team at Mussi Electrical are regarded as the hardest working and most committed electricians in the game. Mussi himself is even regarded to many as a workaholic, unhuman like electrical machine.
So where does this drive come from?
Massimo (Mussi) Guida is an Australian born Italian who's family came from the town Colliano, Italy. As a young child, Massimo had an obsession with electrical wiring and lighting fixtures, much to his parents delight. His parents taught him as a young child the importance of hard work and at the shy age of 12, he started his first job at a well known fruit shop in the north side called Farmer Joes.
Continuing on his journey of hard work and determination, when he was 18 years old he bought his first home which he renovated and sold months later for a nice profit. Still obsessed with all things lighting and electrical, Mussi began an electrical apprenticeship with Tony Di Sipio from Tas Electrical when he was 16 years old after finishing high school.
Any spare moment he had not working with Tony, he was working at Farmer Joes. He worked 7 days a week, all year round. He worked for Tony for 8.5 years until his drive to start his own electrical business began in July 2004 when he was 24 years old. 
Mussi Electrical was born.
Mussi starting out working by himself doing blocks of units until he got so busy that he starting hiring electrical apprentices. Within 6 months of starting his own business, he was approached by an avid property developer, Damien Cavallucci from Cavcorp Developments, to do electrical for one of their first projects. Safe to say from this point on, a strong business relationship was born and Mussi went on to be their one and only electrical contractor. As Cavcorp and Torre Developments grew, so did Mussi Electrical.
Mussi has gone on to working for major developments all throughout Brisbane maintaining strong client relationships with all along the way. Mussi is the type of person to go above and beyond for anyone personally and professionally. Reliable, hard working and ready to take on any challenge that comes his way.
Luminare Newstead
Latest project by Cavcorp. Currently in construction, due 2022. 
Since Cavcorps inception in 2004, Mussi Electrical have been our one and only electrical contractor. I think that speaks for itself.

Damien Cavallucci – Director of Cavcorp